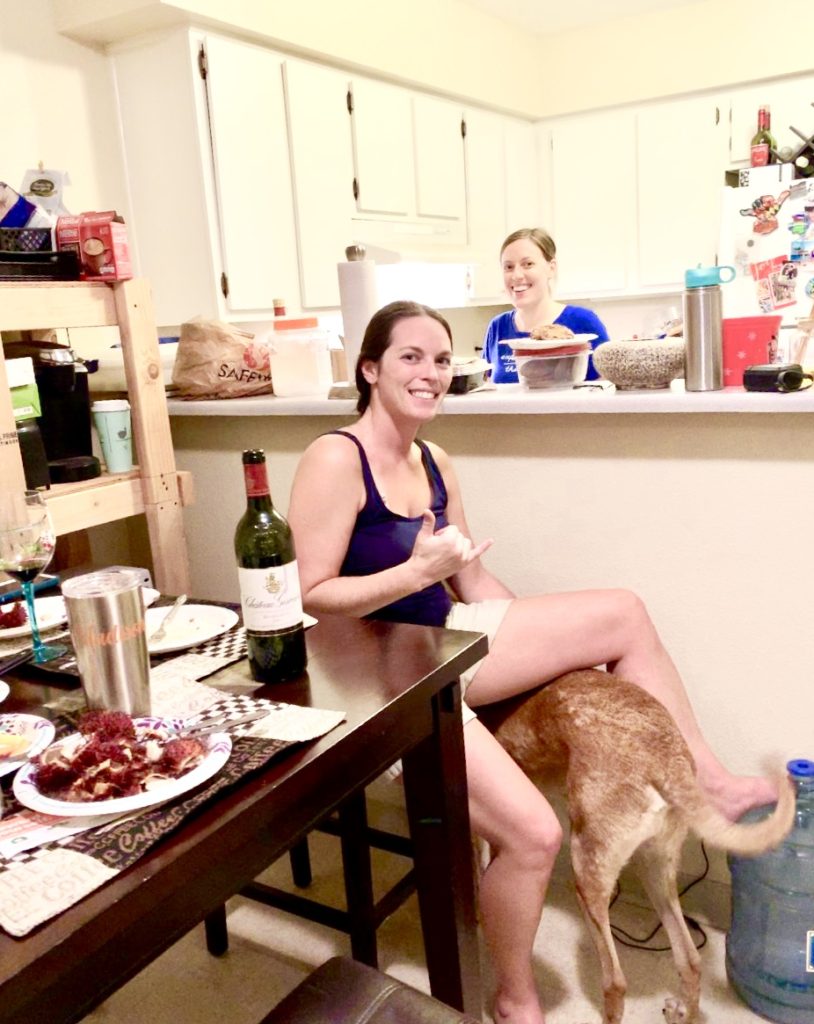 Can I just say I love my neighbors Ashley, Liv, and Leslie? Leslie has a side gig offering wine samplings at a grocery store chain around the area. So the other night she invited me over to partake in what was left (the equivalent of a couple of shot glasses per wine bottle) of the samplings.
I'm not a wine connoisseur by any means, and I won't pretend to be. However, I enjoy my wines. I like sampling them at first and figuring out the character of the wine. Is it heavy? Light? Refreshing? Fruity? Sweet? Dry? Is it pleasing to my palette? Is it crisp? Full-bodied?
I show up with guacamole and rambutan as a thank-you offer, because I can't go empty-handed when I am invited over. Well, the spicy guacomole wasn't going to pair well with any of the French wines that were offered, but the rambutan was a hit with Ashley's daughter. And Ashley's daughter M was generous enough to leave a single rambutan for Leslie to eat, ha ha ha!
Vegan charcuterie was the theme for the night, courtesy of vegetarian Leslie. Unfortunately, I didn't think to take photos of what we ate, but I was able to take photos of the wine we imbibed!
We started off with the white Bordeaux consisted of 100% unoaked chardonnay. It was served with triple cream Brie, apple compote and rice crackers. What a difference in taste when sipping before and after. It was interesting to notice the taste before and after having eaten a little apple compote and rice crackers. The apple compote brought out the taste of apple in the bordeaux along with other fruit flavors.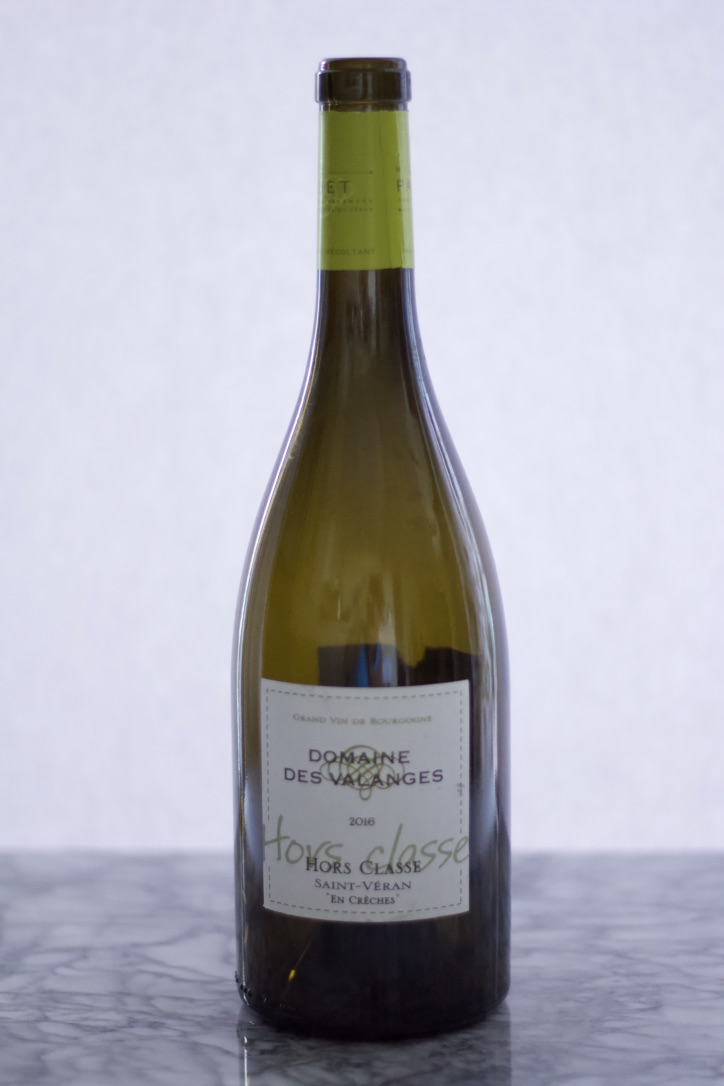 The next wine we sampled was the Drappier Rose Brut Champagne. That was paired with crudites and hummus. Fruity and refreshing, it was a nice light finish to the crudites.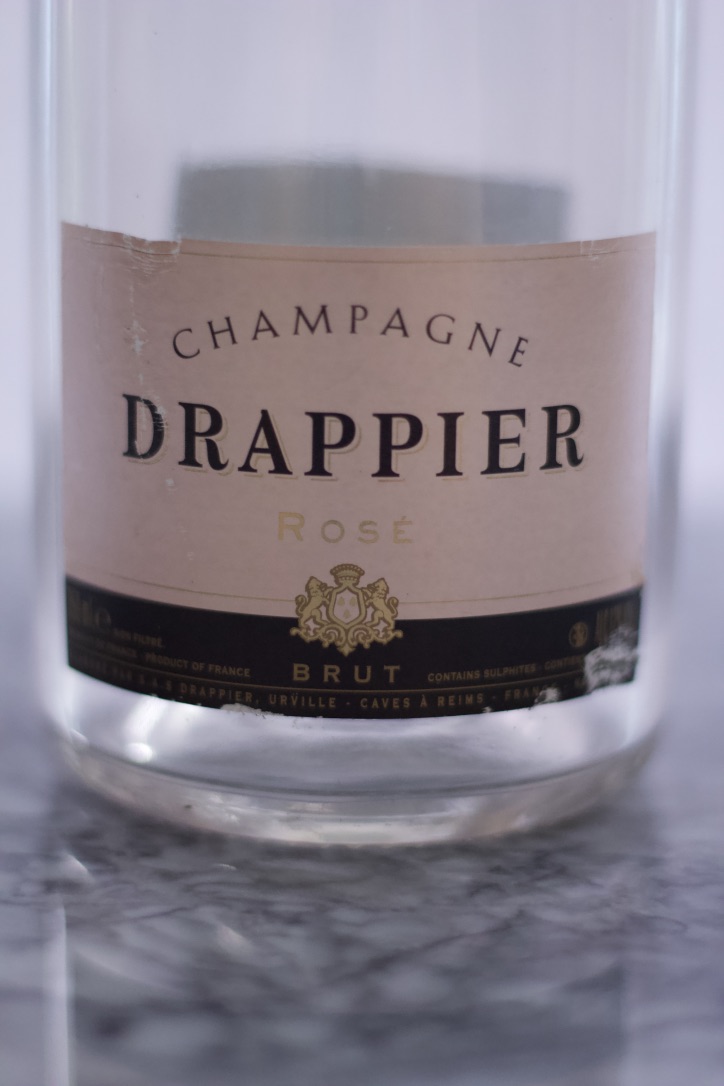 I must admit, the next wine we tasted was my favorite. The Chateau Giscour Margeaux Bordeaux was a blend of 60% cabernet sauvignon, 32% merlot, 5% cabernet franc, and 3% petit verdot. That was paired with oven-roasted asparagus drizzled with red chili olive oil and balsamic vinegar. Although the wine pairing took place several weeks ago, the taste of the Margeaux is unforgettable. A beautiful dark red color, the taste of dark berries in this pure-tasting wine was spot on, the asparagus lending the perfect backdrop to showcase such a beautiful wine.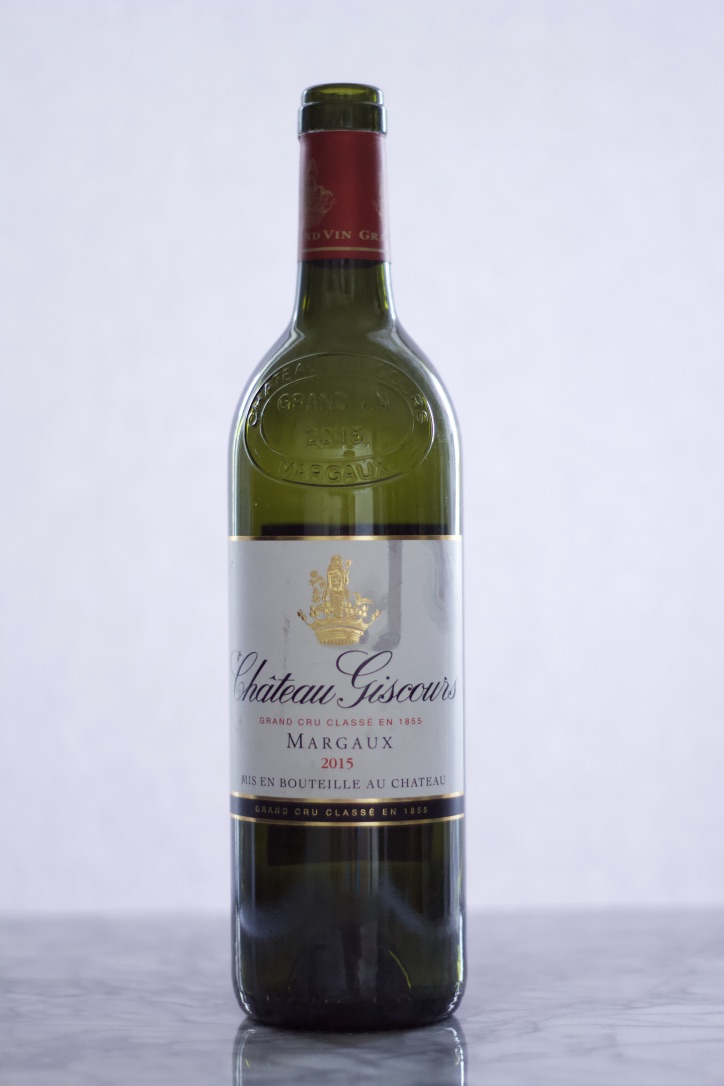 Last but not least we sampled Le Bordeaux de Larrivet Haut-Brion Vin De Bordeaux 2016, a white blend of sauvignon blanc and Semillon grapes. To accompany this wine, Leslie served us roasted kabocha pumpkin glazed with brown sugar and cinnamon. A light and fruity wine, this Bordeaux blend was a nice contrast to the sweet-glazed pumpkin.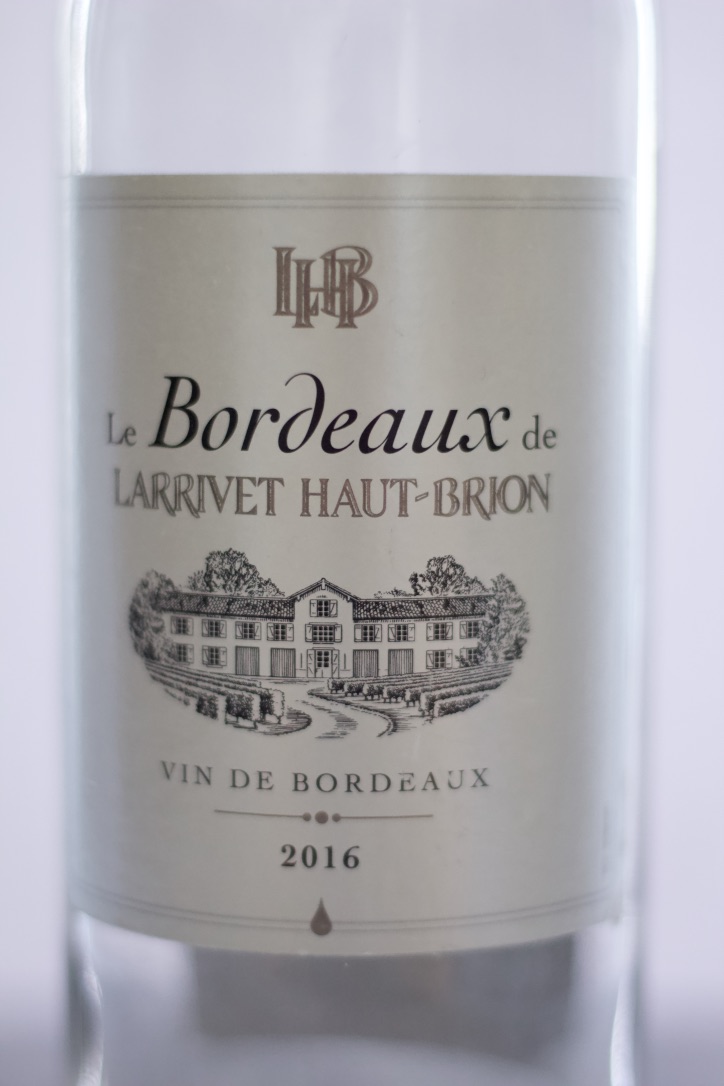 Leslie is a wealth of knowledge in regards to wine pairings. Ashley and I absorbed it all along with the various samplings and food. Honestly, you can't go wrong when drinking and dining with good friends.